While Crowley teams have been working around the clock to deliver commercial and government relief supplies to Puerto Rico after Hurricane Maria, including 3,684 Federal Emergency Management Agency (FEMA) and 9,116 commercial loads to date, Crowley's vessel construction management group has been focused on completing the company's two new LNG-fueled "ConRo" combination Roll-on/Roll-off ships for the trade.
Finishing touches are being made to El Coquí at the VT Halter Marine shipyard in Pascagoula, Miss., as she moves into the initial phases of testing and commissioning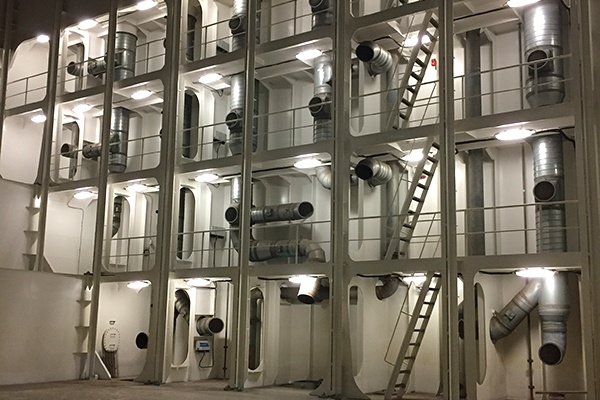 The first picture shows one of her cargo holds, equipped with a special ventilation system to allow stowage of up to 300 refrigerated containers below deck.

The second and third pictures show final painting of one of her Ro/Ro decks. Once delivered, Crowley's ConRo's will be the first vessels in the trade to offer fully-enclosed, weather-tight Ro/Ro decks spacious enough to accommodate a mix of nearly 400 cars and larger vehicles.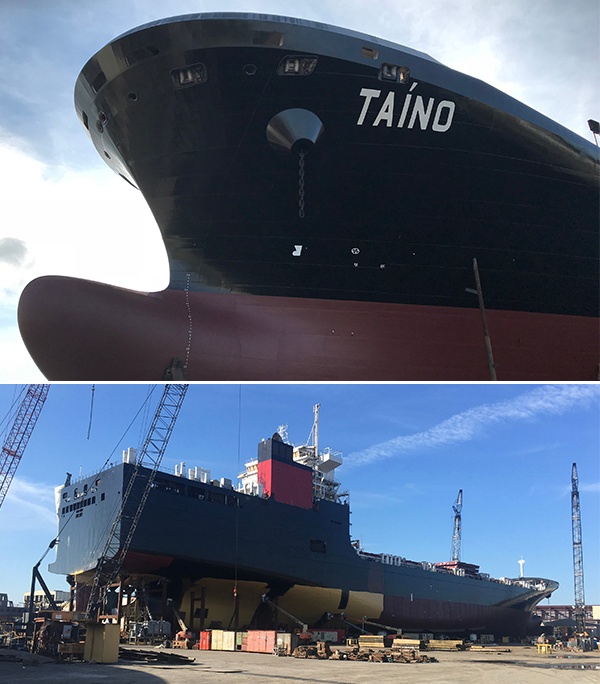 As El Coquí is moving toward testing and commissioning, Taíno is receiving her final hull paint in preparation for launch next month.